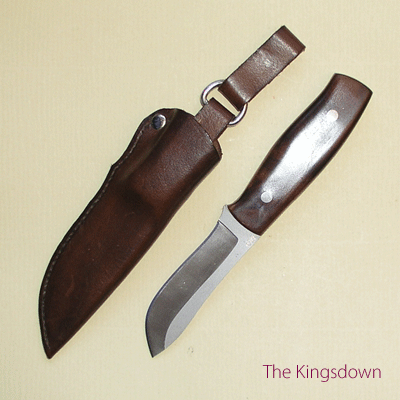 Specifications and Materials
Style: Hunting
Blade: EnZo Skinner D2 carbon steel hollow ground (95mm x 25mm x 3.6mm)
Handle: Eucalyptus Burl with stainless steel corby bolts. Treated with CCL oil and Carnauba wax then highly polished.
Sheath: Western style, wet moulded to fit knife, knife locks in and will not jump out, with "D" ring for easy movement when shooting and belt loop, dyed dark brown to match wood.
Delivery: 4-8 Weeks from the acceptance of order.
Price: £168.00
The above price does not include post and packing. Please read about knives and the law.
To order please go to our online shop